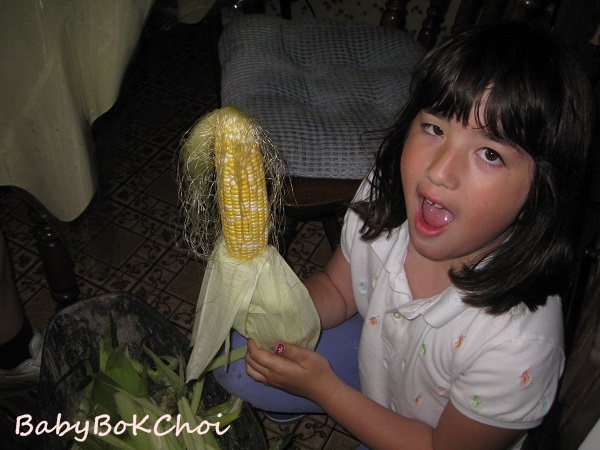 Well, it had been a pretty busy month for us thus far – with a friend leaving and helping a girlfriend thru' a hard time and another friend visiting from Australia.  So I thought I should update a little and let you all know that we are doing great – and that it had just been a very busy month for all of us.
Father's day came and went – this year we had a BBQ as well – because that was what the father-in-law had wanted although PB wasn't too keen on it as BBQ doesn't go well with his tummy.  But he ended up BBQing grouchily – hahhaha! because John and George wasn't good at it.  So next year I'll remember to invite Garth and Jerry instead – those are the uncles who loved BBQing.
Chloe is at the end of her school term and as usual, we are busy with a lot of school activities during this month, from school luncheons to field trip days but overall, she is doing well, although she came down with a cold a few weeks ago.  Her lil' friend layla left for Ottawa – so she was devastated for abit.  But they can skype alot because Chloe has a mini-ipad and the girls can keep in touch that way.
The store is still doing great – we are still looking for a bigger place to buy or rent – but nothing is really available at the moment, so we will continue striving good at this location.  The backyward had been hydro-seeded and we are looking forward to a warm and long summer.  More later.