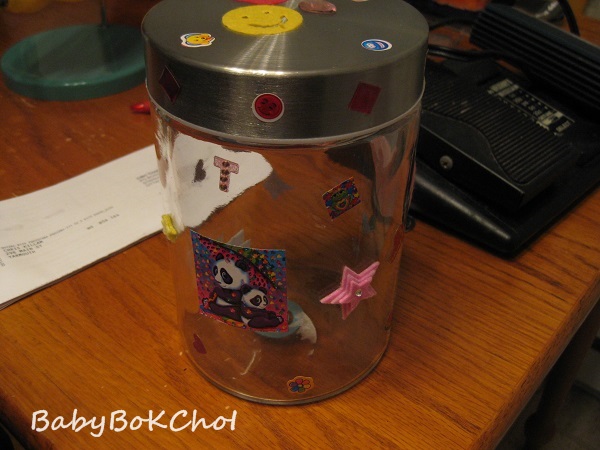 Unlike last year, on snow days, we didn't ship Chloe out to painting classes, instead we do craft work at the store and painting and reading together.  We also did some science experiments with copper wires, magnets and batteries albeit not too successful hahah!  but you get the hint right?  yes, this year we've decided that besides her piano classes, karate, swimming and painting classes, we are going to be spending a lot of snow days with her.
The above is the gratitude jar that we spoke about a few weeks ago, that we were going to show gratitude for what we have and not what we don't have. I foresee this year a more fruitful year with Chloe as we have settled into a routine both at work and home and since Chloe is doing French this year, we may look for a french tutor for her next year to help her advance in her French language.
PS :  We are also using our snow days to collect bottles for the school and packing up old clothes and shoes to ship out to the children in Afghan.