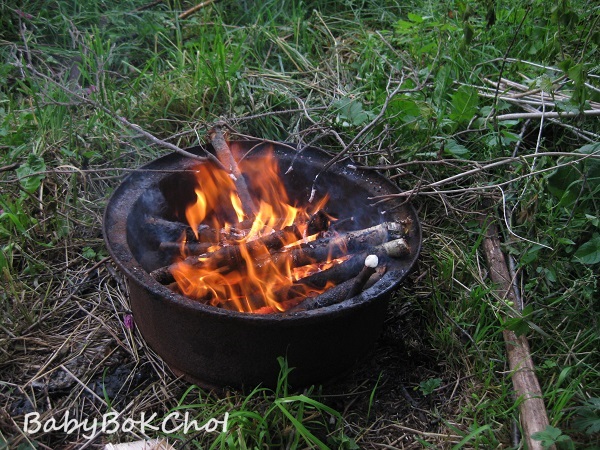 I have a wonderful father-in-law, not only does he grows baby bok choy for me because I missed veggies from home, he does all the cool stuff for Chloe, like building chloe first swing for her and now another one in his house.  We even had our own camp fire , so that Chloe can roast her marshmallows.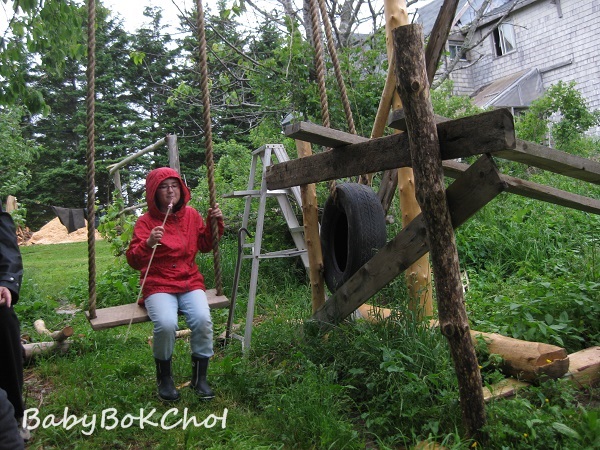 Chloe had so much fun and so did I.  I loved going out and enjoying the fresh air, minus the bugs and mosquitoes.
Here's chloe on the swing , with PB , grampie and Aunt Helena looking on.