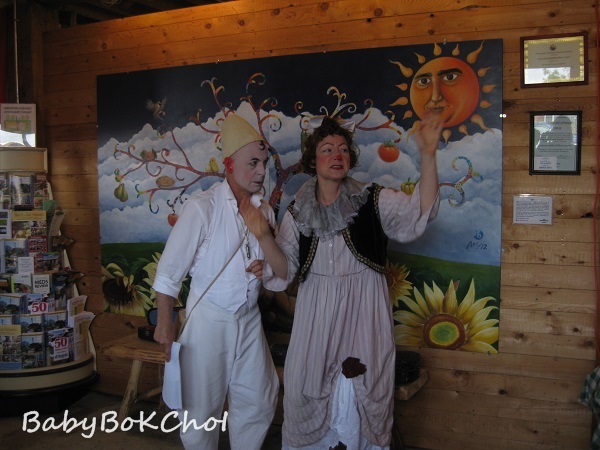 The summer had been going so well for all of us , from store front to home front.  Chloe is enjoying her summer camp and looking forward to art classes both at the Yarc and the art gallery.  She has several play dates a week and is quite popular of late. And this morning, we saw Pinot and Augustine who will be performing at the Yarc.  Chloe said she didn't mind watching them at the Yarc, so we booked tickets for the show on Friday.
She continues practicing her piano and reading daily even though it is summer holidays and we shall start with some Grade 5 school work with papers that we received from a friend in Halifax.  We looked forward to August because we will be traveling quite a bit for my work as well as squeezing in a short holiday with Chloe.
At the store front , we have a friend who is helping us out when we are on vacation this year and we are so happy about it.  I know that PB will be able to relax because this friend is pretty smart when it comes to manning the store.  Thus far, he is the only person who didn't need a lot of training.
We are also spending our weekends at the cottage and just last week, the neighbor at the cottage stopped his truck to say how beautiful we've turned the cottage into.  But the cottage is not even completely renovated yet, we still have work to do.  Wait till he sees the inside when everything is done.
Did I also mentioned that someone from the United States wants to buy an acre of land from us at the cottage for $80K?  yup ! you heard right! and right now, we are negotiating the price because the piece of land is right by the beach.  So yes, simply joyous!  cannot ask for more.