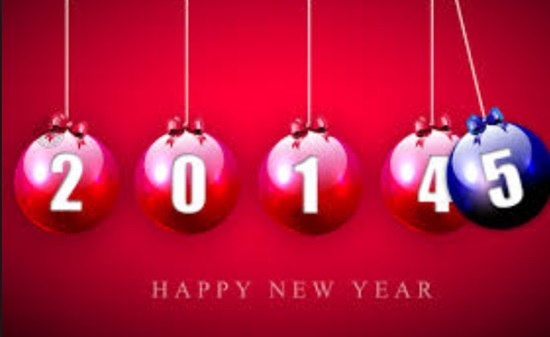 A few more hours and we will be in 2015.  What will 2015 bring for us ?  I don't know but 2014 had been a great year for us in terms of business wise and my online work.  The store had been really busy the entire year and my online work had taken a new turn because I started on vlogging with an American brand magazine for woman after 50.  It had been an extraordinary ride and I enjoyed all my assignments tremendously.  I doubt I would be able to finish using all the skin care and cosmetic that I've received thus far but I really am happy with experimenting with everything and being paid for it.
Chloe is doing awesome in school, she have the best teachers and this year I've also taken a step back and let PB do most of her school stuff with her since I had been traveling a bit for work.  On the home front, besides investing in a cottage near the beach, we also bought another property in the city because we've been going up there more often than usual as we have a great part time help from now on.
We also got to spend time with family and concentrated on doing family stuff but of course, I got to go out with my friends as well.  I've also met some really nice new friends along the way and did more charitable work this year.  Well, globally and not so much locally, although we did donate to some good causes this year locally as well.
Now health wise, I have to say that my legs is still giving me problems, so I'm gonna go take care of it next year but PB's and Chloe's health have been good, no major illness here.  My father – in – law and brother – in – law are also doing well , so I'm really happy about it.  But we have aunt helena to be thankful for too , for she took on the "grammie" role ever since the passing of my mother – in – law a few years ago.
This year, we focus a lot more about doing charitable work for different organization that both PB and I are passionate about and to my foster kids.  We also wanted to teach Chloe good values about being grateful for what we already have and not want more than needed.  I think overall, we did a pretty good job with managing our personal lives as well as money for 2014,  i hope you had as great a year as us.  Happy New Year !