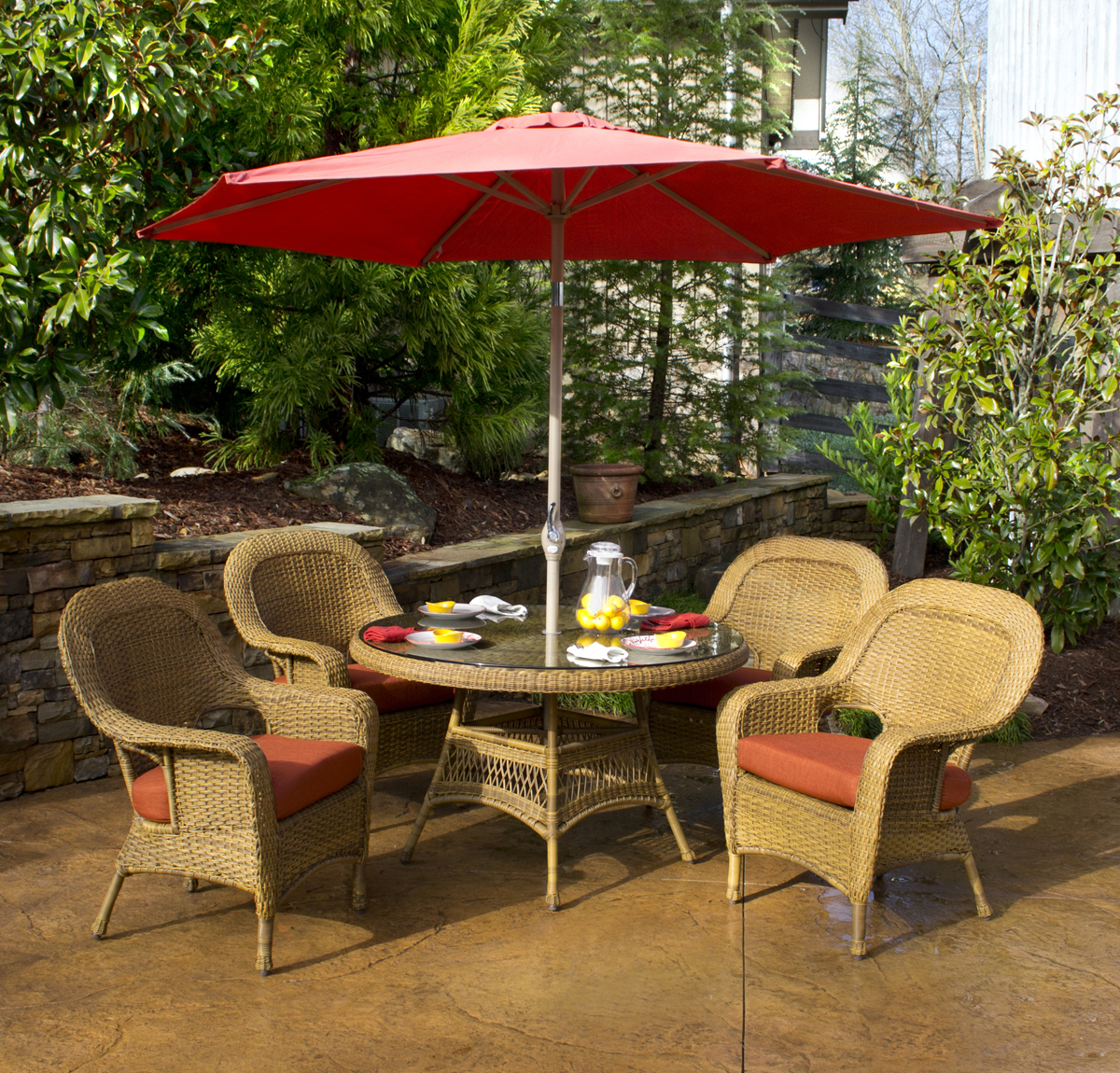 I'm sure everyone in town is quite ready for spring after the bad storm we had during the weekend.  Yes, about 50 cm of snow dumped overnight and you can't blame us for getting a little tired of winter by now.  So with spring like whether this morning, PB and I decided to go shopping for some wicker furniture for out cottage and get the cottage ready for our guests this summer.
I've always loved wicker furniture even when I was young, they bring back so many good memories of my childhood with my grandparents.  And I remembered my grandmother telling me how easy  wicker furniture cleaning  and how they last forever.   Sure they are not the cheapest kind of patio furniture you can get these days in the market but wicker furniture are good in any kind of weather and they are so durable and never go out of fashion, no matter how long you have had it.  We used to have this wicker swing we used indoors back home and till today, I still loved that wicker swing and want one for our cottage if I can find one.
As for cleaning any wicker furniture, it's so easy even my daughter can do it for me if I put her to task.  Water and a cloth or a duster, so quick and so easy.  If you want to give your wicker furniture a new look, just switch the cushion or its color and viola , you've a completely new feel to the whole season.  My grandparents used their wicker patio set for all seasons and all kind of party and celebration, so wicker furniture for our cottage is a must.