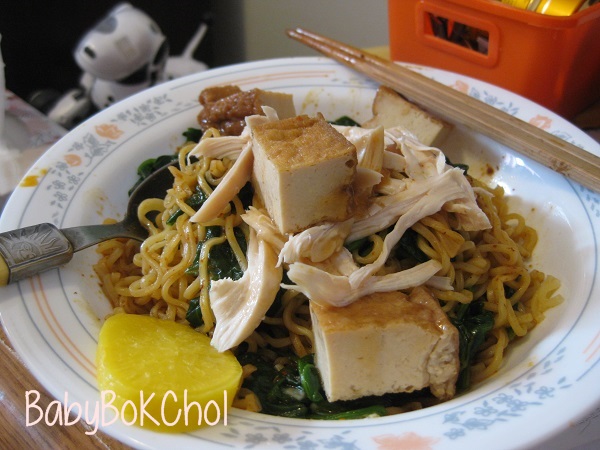 Mother's day this year like every other year since my mother-in-law is no longer around, I prefer to celebrate it quietly at home.  I slept in and had a quick breakfast after being woken up by Chloe and wishing me happy mother's day.  What else do I want besides having an awesome daughter and spouse right?
We didn't go out to eat but I cooked for myself and I can tell you I enjoyed this plate of noodles more than I would if I had gone out to eat.  Because I loved my own Asian food more than anything else in the world.  Chloe already gave me her handmade Mother's day present the day before, so that she won't have to wake me up too early in the morning because she was too excited to wait.  She is such a dear I tell you.  So loving and 90% a very good child and the 10% she can be quite sassy if she wanted to.
I called my father – in – law the next day and apologized for not visiting but he said he didn't think I would go since I wanted to laze around at home the previous year.  I think even my in-laws understand me too well these days .  But after 15 years of having me as the Jewish chinese daughter -in-law, I guess they better know me well – hahhahaa!
I loved how we celebrate Mother's day because everyday is Mother's day for me.  I'm thankful and grateful for our little family.  I cannot ask for more.
PS :  And the spouse bought me my favorite treat from UK – Rowntree gums – 4 of them !  woohoo !