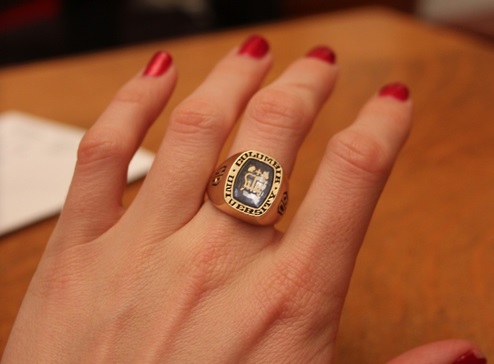 Looking at  college rings from Joy Jewelers  reminded me of my own class ring and how proud I was when I graduated from college and was able to buy a class ring to show my family and friends that I did it.  Having a class ring symbolizes an achievement , it is a way to remember that era of my life , all the fun I had and all the struggles I may have faced up to to get where I am.
For me a good class ring is timeless and a lot of people whom I've known for ages still wear their class ring.  I think it reminded us that we did put in a lot of hard work to earn the ring.  Sure it was expensive during the time we bought it but I'm proud to say that I've always kept my class ring with me all the time and wear it during special occasions.
So for those contemplating if they should get a class ring or not , I say get one but it has to be from a good jeweler of course , that way it will last forever and you can be proud to show off your class ring to your children and grand-children.  I definitely intend to keep my alma maters  class ring for my kid.